What is Athletic Heart of San Francisco (AHSF)?

AHSF is a cardiology clinic focused on the prevention of sudden cardiac arrest and on the promotion of cardiovascular health.  Sudden cardiac arrest is a national epidemic that may strike seemingly healthy individuals.  It is the leading cause of exercise-related death among athletes, young and old.  We offer an innovative, multi-pronged approach to screening for heart disease, so that abnormalities can be discovered and acted on before complications occur.  Established by Dr. Michel Accad, AHSF provides individualized advice to elite athletes and to people at any level of fitness. The strength of our approach stems from the use of imaging technology coupled with Dr. Accad's expertise and hands-on attention to individual needs.
---
Our Team
---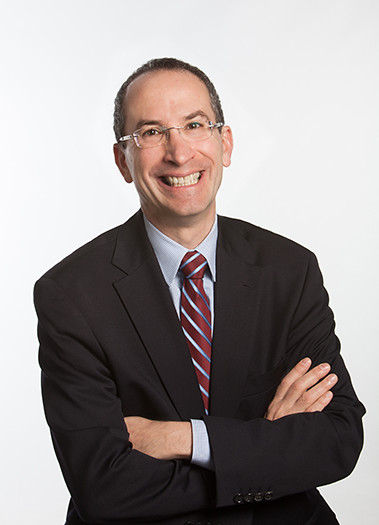 Michel Accad, MD,
Medical Director of Athletic Heart of San Francisco, is a triple board-certified internist, cardiologist, and interventional cardiologist, with over 20 years of clinical experience.  A graduate from the University of Texas Medical School in Houston, he was Chief Medical Resident at the Texas Medical Center.  He completed his fellowship and research training at the University of California San Francisco (UCSF) and his prior work experience includes serving as director of the cardiac catheterization laboratory at Kaiser San Francisco hospital. Dr. Accad holds an active appointment at UCSF as assistant professor of cardiology.  He is a fellow of the American College of Cardiology and is a member of its subsection on Sports Cardiology.  Dr. Accad is also a certified provider of the Society for Heart Attack Prevention and Eradication.  He contributes actively to new knowledge in the field of medicine through publications in peer-reviewed, academic medical journals and through work in therapeutic device development. Dedicated to promoting the SF Bay Area's heart health through Athletic Heart of San Francisco, Dr. Accad also runs a successful private
solo practice
in internal medicine and cardiology, edits a popular
professional blog
aimed for physicians and health care professionals, and is the
author of book
that rigorously examines and criticizes trends in modern medicine that are distract doctors for the focus they should have on helping individual patients.
---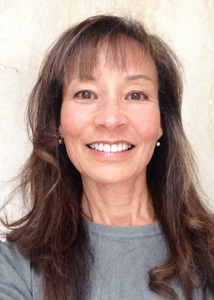 Desta White, RN, BSN, graduated from California State University at Sacramento with a Bachelor's of Science degree in nursing and certification in public health nursing.  Desta's prior work experience includes intensive care nursing at the University of California Davis Medical Center, at Kaiser Medical Center in Sacramento, and at St. John's hospital in Santa Monica.  In addition, Desta has worked as a post-anesthesia care nurse and has served as a board member for the NCLEX McGraw-Hill Board of Examiners for the Board of Registered Nursing.
Desta is currently also working as a nurse for children with juvenile diabetes, autism and other moderate to severe disabilities, and serves as vice-president on the Board for the Vietnamese Blind Children Foundation.  Desta has 10 years of experience coaching school-age children (K-8th grade) in CYO soccer, basketball, track, and cross-country.  Her three adult children are accomplished athletes and have successfully completed their screening at the Athletic Heart of San Francisco!
---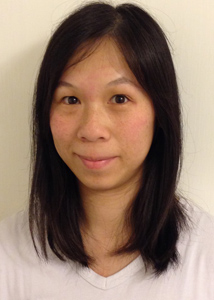 Tina Fong, BA, is a graduate from the University of California Davis where she majored in psychology with a minor in communication and human development. She has worked for many years as a research associate in the Cardiovascular Research Institute at the University of California San Francisco, contributing to numerous scientific publications.  She completed her training as a cardiovascular technician and is a registered diagnostic cardiac ultrasonographer, certified by the American Registry of Diagnostic Medical Sonography.
Tina greatly enjoys hiking, however, her main form of athletic activity these days is running after her toddler boy and keeping a clean and orderly house!
---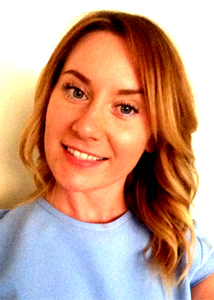 Irina Badiei, MA, received her Bachelor's and Master's degree in Banking and Finance from Altai State University in Siberia.  She is a graduate from the Cardiovascular Technician program at City College of San Francisco and is certified by the American Registry of Diagnostic Medical Sonography.  Her internships in echocardiography took place at academic training centers of UCSF and the Palo Alto VA Hospital.
Prior to entering the health care field, Irina worked as an assistant manager in the restaurant and catering industry in Palo Alto, where her friendliness and interpersonal skills, combined with her analytical mind, were put to very good use. Being a native of Russia, ice skating is of course her favorite sport…
---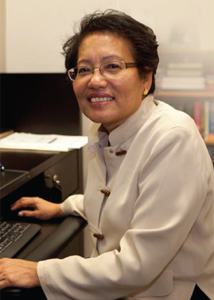 Edna Amora is the office manager extraordinaire for the Athletic Heart of San Francisco.  She has lived and worked in New York City prior to moving to the San Francisco Bay Area to be near her family.  Her work experience includes positions in real estate, banking, and advertising.
Edna keeps in shape by trotting around the globe.  She has visited all continents of the world and enjoys exploring new countries and cultures every year.
"I'm glad I did the screening because I found out that I do have some plaque but also a very healthy heart. Dr. Accad has a wonderful gentle manner with patients. He is a clear communicator, explaining the purpose of each test, the process, and later, the results."