A recent tweet from JAMA, the journal of the American Medical Association, urged me and other doctors to "include nutrition counseling into the flow of [our] daily practice."
Along with the tweet came a link to an article that outlines "relatively small" dietary changes, based on the latest Dietary Guidelines for Americans, that can "significantly improve health."
My response to the tweet was swift and knee-jerk.  I will not do it.  I simply will not.  I refuse to follow dietary guidelines or recommend them to my patients.
"What are you saying?!" "Are you the kind of self-interested doctor who only treats disease and cares nothing about prevention?!"  I imagine my outraged critics erupting in a chorus of disapproval.
Is my reaction unwarranted?  After all, the recommendations themselves seem sensible enough:  Eat fast food less often; drink fewer sugary sodas; consume more fruits and vegetables.  What's not to like?
Unhealthy guidelines
I don't know.  Perhaps it's dietary guideline fatigue.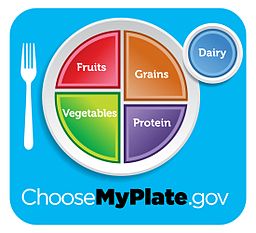 For more than 40 years, the nutrition experts have instructed us with guideline after guideline, food pyramid after food pyramid.  But what have they got to show for?  The obesity epidemic followed the introduction of dietary recommendations, and some doctors even blame those recommendations for causing the epidemic!
The blame may be far-fetched, but there's something un-natural and perhaps even unhealthy about dietary guidelines.Read more